Drug Policy Facts
Most recent updates Jan. 13, 2022 by Doug McVay, Editor.
Recently updated sections include:
Here's a list of chapters by subject area.
International (non-US) Sections
---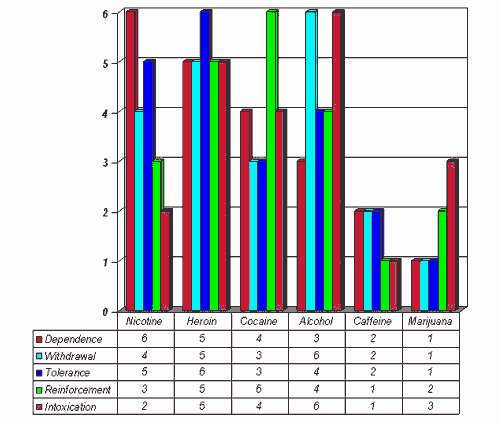 Source: "Is Nicotine Addictive? It Depends on Whose Criteria You Use." New York Times, Aug. 2, 1994.
---
Any questions? Use this link to email us..
---
According to the US Centers for Disease Control, a total of 93,422 people died from a drug overdose in the US in calendar year 2020. In calendar year 2019, a total of 72,151 people are reported to have died from a drug overdose.
According to data available for analysis on Nov. 7, 2021, in the 12-month period from May 1, 2020 through April 30, 2021, a total of 97,990 people are reported to have died from a drug overdose. Those data are incomplete however and the CDC predicts that the final number of deaths for that period will be 100,306.
---
Since it first went online in 1998 as Drug War Facts, Drug Policy Facts provides reliable information from authoritative sources, with full citations, on important issues related to drug control policies and the failed drug war. It is updated continuously by its current Editor, Doug McVay.
Most charts, facts and figures are from government sources, government-sponsored sources, peer reviewed journals and occasionally newspapers. In all cases the source is cited so that journalists, scholars and students can verify, check context and obtain additional information.
Our mission is to offer useful facts, cited from authoritative sources, to a debate that is often characterized by myths, error, emotion and dissembling. We believe that in time an informed society will correct its errors and generate wiser policies.
Drug Policy Facts is sponsored by the Real Reporting Foundation and Common Sense for Drug Policy. Its directors are Ernest Drucker, Ph.D., Chair, Robert E. Field, Co-Chair and President, Melvin R. Allen, JD, David Borden, Balázs Denés, JD, Kris Krane, and Doug McVay.
The Real Reporting Foundation is pleased to announce the launch of the sister site to Drug Policy Facts: Health Systems Facts. Health Systems Facts follows the same approach as Drug War Facts, providing excerpts of current information and statistics with complete citations and links to the source materials. Fact items are meticulously sourced from impeccable sources. These include government research, peer reviewed journals, international organizations, research foundations, and more. This will again be done without bias or editorial comment.
To the extent of its copyrights, Real Reporting Foundation and Common Sense for Drug Policy authorize and encourage the use and republication of some or all portions of this book. Questions, comments or suggestions for additions and modifications are most welcome and may be addressed to Doug McVay at dmcvay@drugwarfacts.org.
---
---
"A critical resource for anyone seeking accurate information on drug policy... essential!"
— Maia Szalavitz, Noted Journalist and Author of the NY Times Bestseller Unbroken Brain: A Revolutionary New Way of Understanding Addiction
"Drug War Facts is one of the most valuable sources of information about drugs anywhere in the world. It's a must-read."
— Johann Hari, Author of the NY Times Bestseller Chasing The Scream: The First And Last Days Of The War On Drugs
"Incredible resource for preparing for debates, writing op-eds, and fact checking. Meticulously sourced."
— Sanho Tree, Fellow at the Institute for Policy Studies and Director of its Drug Policy Project
"I want you to know that when we're not producing Hempfest, we are reading Drug War Facts, one of the best compilations of data and raw information to fight the power that exists."
— Vivian McPeak, Executive Director, Seattle Hempfest
"Drug War Facts offers a treasure trove for serious seekers of useful facts and sources about all sides of the drug war."
— Clarence Page, Syndicated Columnist, Chicago Tribune
---